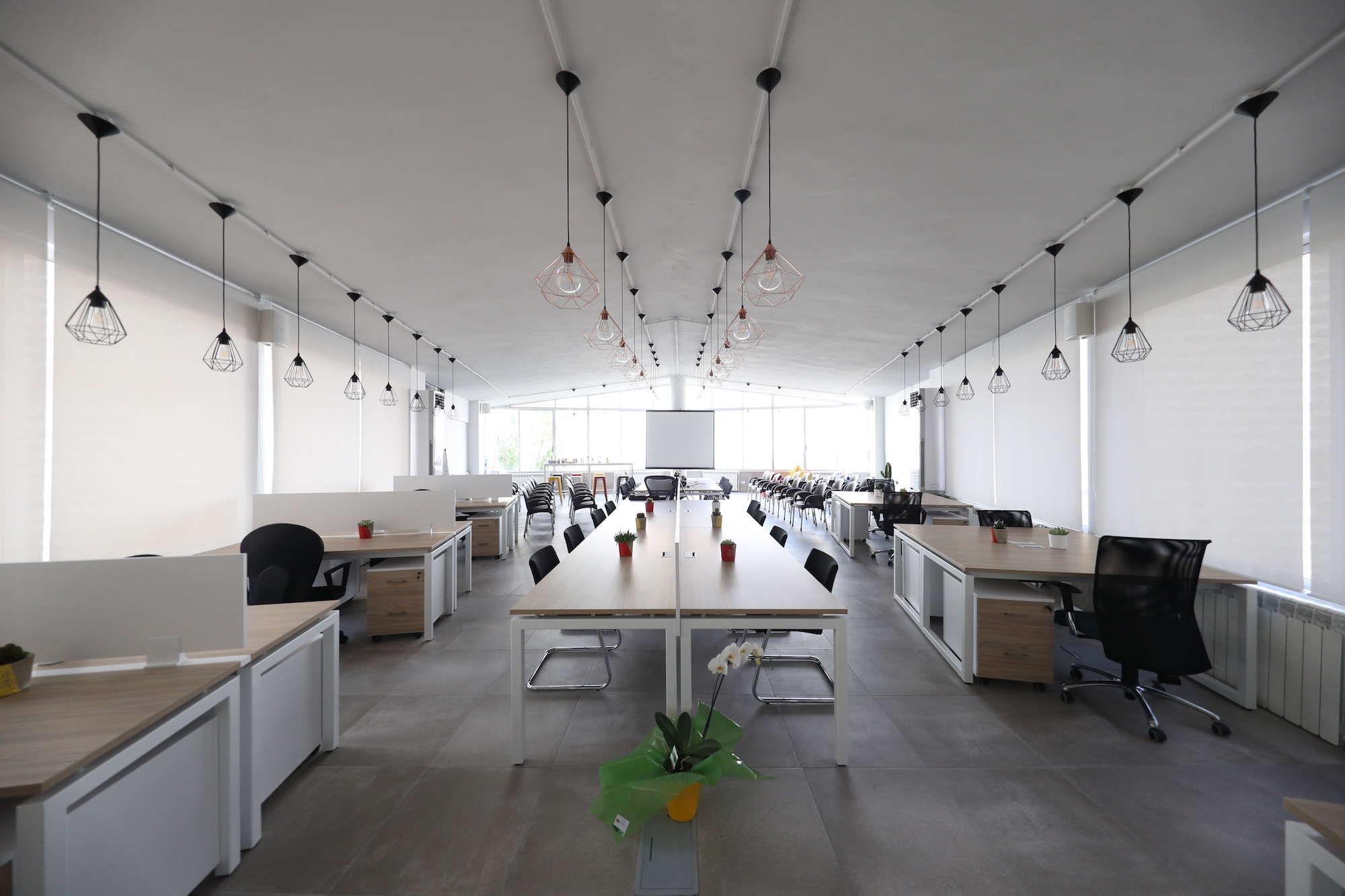 The Coworking Space
Entrepreneurs, Startupers, Freelancers: This space is for you!
Packages
---
Amenities & Facilities

High Speed Internet
We provide you with a high speed internet connection to serve your needs.

Equipped Kitchenette
An equipped kitchenette is always needed in a coworking space.

Free Coffee & Snacks
Feeling sleepy? You can always head to the kitchenette and prepare your coffee or tea. And if you're hungry, grab a snack!

Trainings/Workshops Space
If you're a trainer and looking for a space to organize your training or workshop, we have what you need.

Gym
Staying fit and healthy is important for productivity. That's why you can always head to the gym for a break and workout.

Swimming Pools
Want to get some fresh air during summer? Or read a book around the pool? You can always do it and then head back to your desk.
---